Esittelyssä uusi ankkuri: Andreas Hougaard Boesen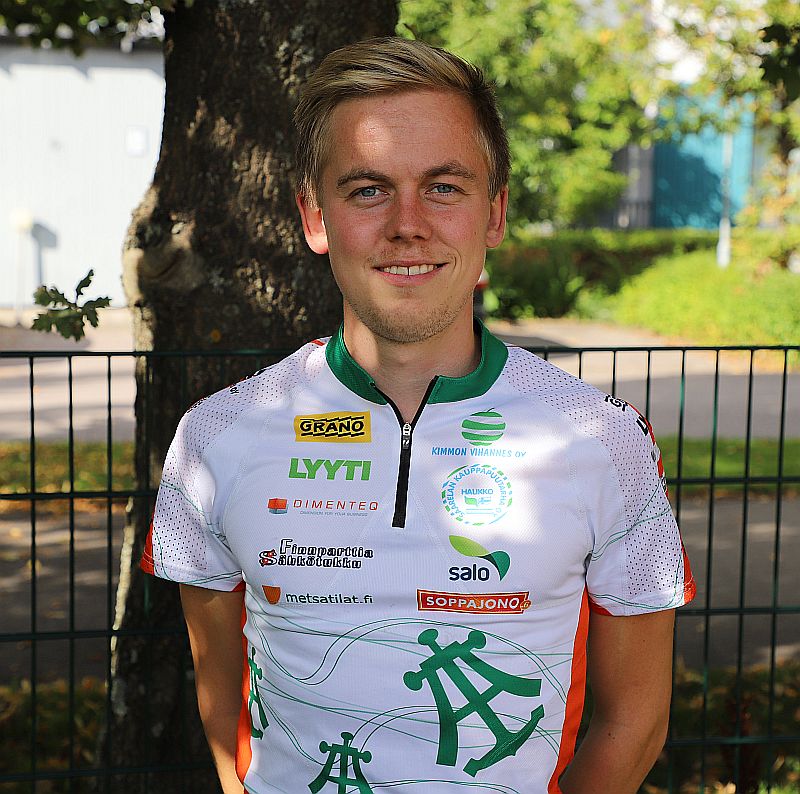 Name: Andreas Hougaard Boesen

Born: 04.03.1991

Best accomplishments so far: The best feeling and experience was with the World Games Gold in Sprintrelay this year in Poland.
I felt it tough under the sprintrelay at WOC this year, but with the preparation I'm very proud of our Silver medal there.
Otherwise I have a good pile of danish championship medals and good memories and performances from the major relays.

Why and how you became an orienteer? After trying so many other kinds of sports and activities during my childhood, I finally found orienteering at the age of 14. And it didn't take me long to become quite good at it. Later I brought my family into the sport, which they now enjoy on their level.
I guess the most important thing is that orienteering can be different from every single time I do it. New maps, new courses, new countries, new races. I like when things is not the same for too long.

Where do you live and what do you study? I live in Aarhus, Denmark, and I have a bachelor degree in Political and Social Science. But until next summer the studies are on a little break, while I have started working as a runner- and junior-orienteering coach. My plan might be starting studies again next autumn, but if working is more interesting, then I will prefer that.

Plans and goals for this remaining next season and beyond: World Championships ranks the highest and I would like to take the gold medal, now silver is achieved. But it is only a goal as long I stay motivated and have fun during the journey.
Now with this club change I hope for some really good results and performances with the club at the major relays!
This autumn I will focus on restarting the adventure of being an orienteer and relive and explore the possibilities that comes along.

Previous clubs: I have been running for both PAN clubs in the world:
Spring Cup OK, Denmark 2007-2008
OK Pan Kristianstad, Sweden 2009-2013
OK Pan Århus, Denmark 2013-2017
And my national club
OK Roskilde 2005-now

Why did you choose Ankkuri? You have a very special girl in your club!
AND I think Ankkuri can be part of what I seek: New adventures with new teammates. New possibilities, new competitions and especially new challenges that can boost my passion for the sport.
I will also point out, that I have already felt very welcome in the club the times I have competed for you before.

Favourite terrain: Every area can be fun. Especially when I come from Denmark where rock-features are absent and nettles are growing too well. I'm fund of many types of terrain, it mostly comes to what mood I'm in. I tend to love the terrain if I'm happy and motivated. Should I select a type, then I would point at terrains with open bare rock surfaces and fast runnable terrains around.
Talking sprints, it is always an experience to run in an old south European township, and I have definitely been racing through too few of these.

Idols: I had some. I changed some. And I ended up loving what I'm doing myself. But I admire people who becomes the best and still manage to keep their feet on the ground.

Favourite relay leg: I have done every single one, from the long night to first and last. I always stay open for every leg, even though I try to train mostly in daylight hours. If you have the teams trust, it is always fun to race.

Best orienteering memory: You often highlight your best results as the best memories. I will not do that, even though many of them where absolutely great. But the best time must have been back on a young-senior summer camp in Sweden some years ago. Everything was organized by the huge group of young adults and the creativity and games people came up with was simply so much fun all week. I really enjoy how good orienteers come together!

Other hobbies: I do sprintmap-drawing in my spare time and I find great interest in course planning. Outside orienteering I haven't found my favourite hobby yet – might actually do that.

Favourite dish: Mämmi – no kidding, when Emily introduced me to this thing. Wow! Looks terrible, tastes very good. Otherwise I'm not picky at all. I love homemade pizza, finishing off with great ice cream.

and drink: Ginger Ale on hot days, Café Mocha on cold days.

Marital status: I will refer to the first line of "Why did you choose Ankkuri?"

Free style or classic style? Always freestyle, but very structured. I have figured out that you should do this, your own way. Stay open for inspiration and shape it down to your own lifestyle.

Greetings to your club mates: Dear Ankkuri-runners and clubmates!
I look so much forward to representing the colors of your club. I feel I bring a big bag pack of experience with me, but now I know I can fill it up with new well needed knowledge and good memories. Running for a club in Finland is a big step for a Dane, but I have already tasted the Finnish lifestyle myself, so I'm sure that this is the right choice to take. I hope I can give something back as well and hopefully this will be a long a fun journey!

Velkommen Andreas!

Vesa Mäkinen - 19.9.2017, 8:46